Wedding and Reception Venues at The Westin Melbourne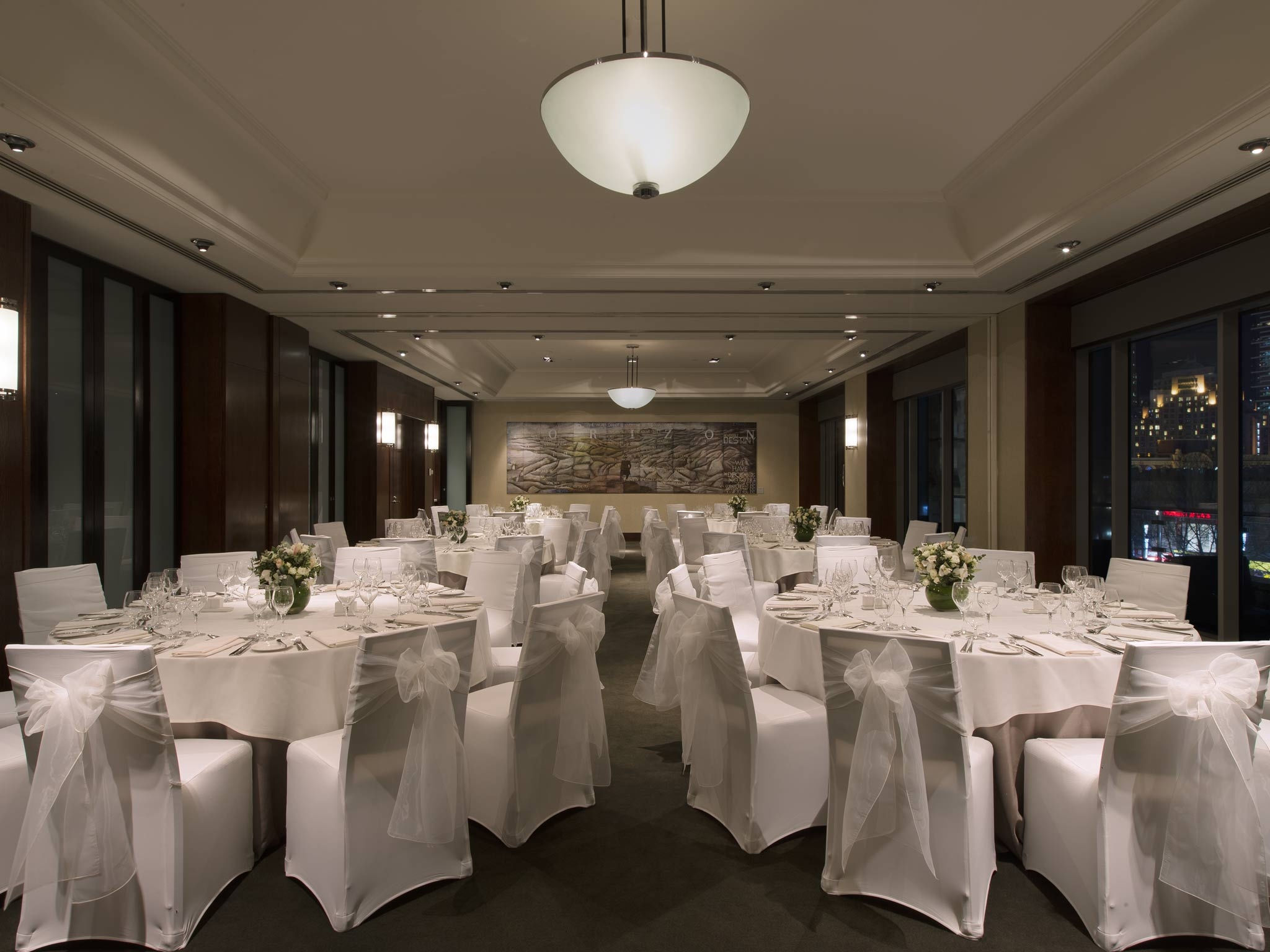 The Westin Melbourne houses a number of elegant and contemporary venues for your perfect day.

For a grand wedding reception, the Westin Room III is a spacious and flexible venue, allowing you to personalize the venue to cater your event needs. Boasting a spacious 131 square metres of floor space, 3 metre high ceilings, the Westin Room III is a wonderful canvas for the perfect wedding celebration. Whether you are looking for a banquet lunch or dinner for up to 80 guests or a larger cocktail soiree for up to 160 guests, our wedding specialists are on hand to ensure every requirement is met.

For a more intimate affair, our Wine Room brings an air of sophistication to an elegant yet modern wedding venue. Enjoy sumptuous modern Australian cuisine as you revel at the hotel's vast wine collection and sweeping views of Melbourne city from the outdoor terrace. With 66 metres of elegant and refined function space the Wine Room can serve up to 40 guests for a banquet style wedding or up to 70 guests for a cocktail soiree, and the interconnecting room is ideal for a private ceremony.

Our Executive Chef and culinary team have gone to great lengths to create a truly exceptional combination of flavours that will complement your celebration. From canapés, course meals to specific dietary requirements, our wedding specialists will work with you to develop the ideal menu for your special day.